Below you will find pages that utilize the taxonomy term "cybiko-game-1"
Cybiko archive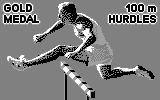 Version 1.1.7 This game can be played with one to five players. Each player controls an athlete who has to finish the 100m hurdles. The object of the game is to complete the event for the fastest time. Each player gets 3 turns in the game, and for final placement of the players, the fastest run of the 3 turns is used for each player. During any given turn, your athlete must run on the racetrack in a straight line and jump over hurdles while avoiding colliding with them.
Cybiko archive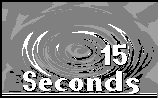 Your mission is to destroy your rival in the maze. Find the rail gun to accomplish this goal! Use <Arrows> to move. Use <Fn> to shift to the right and <Shift> to shift to the left in 3D mode. Use <Fn> to turn clockwise and <Shift> to turn counterclockwise in map mode. Use <Enter> to fire. Use <Tab> to switch view modes. Version 2.2.16. COPYRIGHT © 2000 CYBIKO, Inc. Other Resources root-spl.
Cybiko archive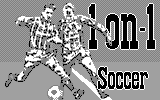 Outscore your partner or Cybiko in this famous sport. Your aim is to kick the ball into your partner's goal and defend your goal from your partner's kick. The winner is the first player who scores 5 goals. Use <Left/Right arrows> to define the direction of your movement. Press <Enter> to select either the kick or bump mode. Use <Up arrow> to move forward. Use <Down arrow> to move backward.